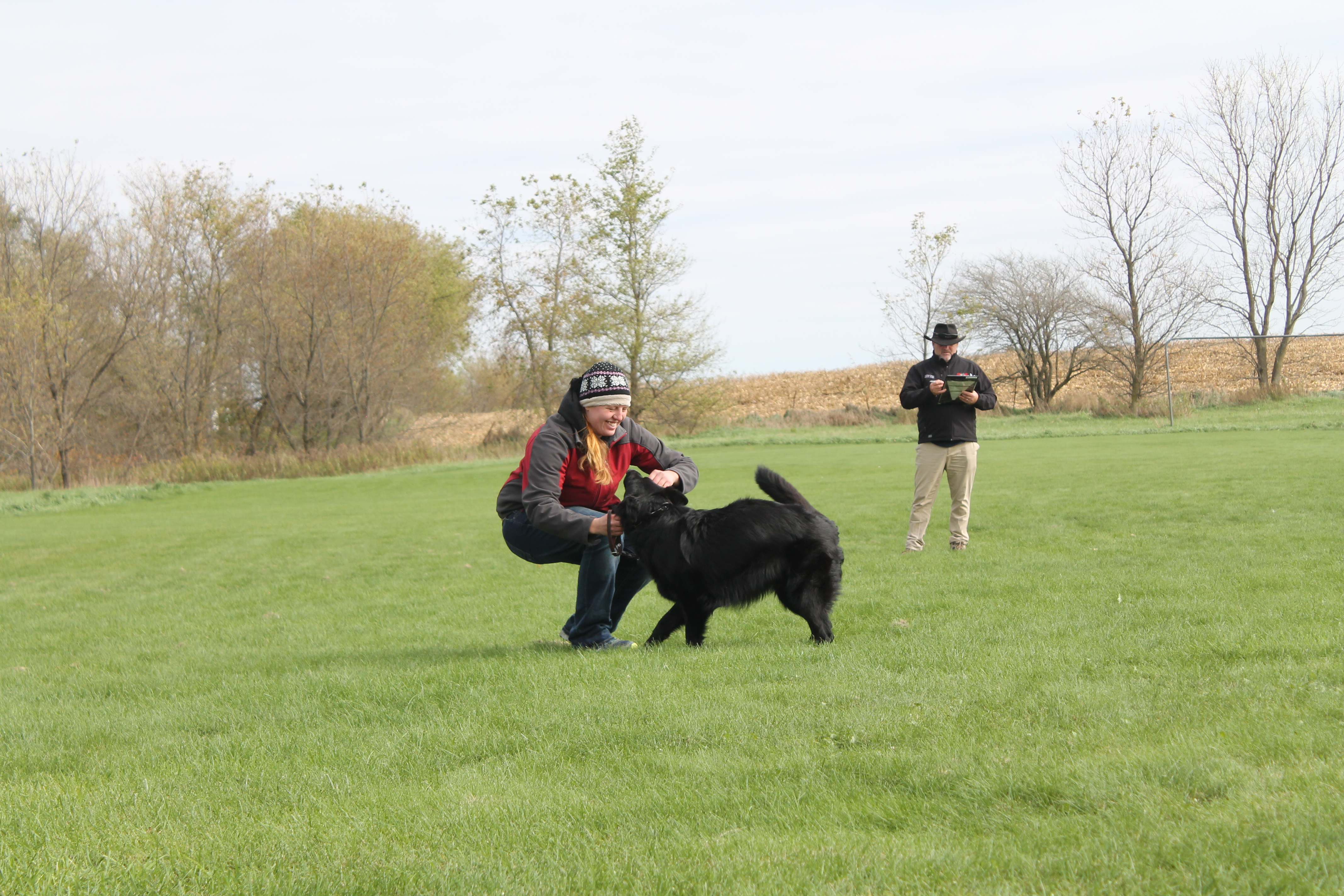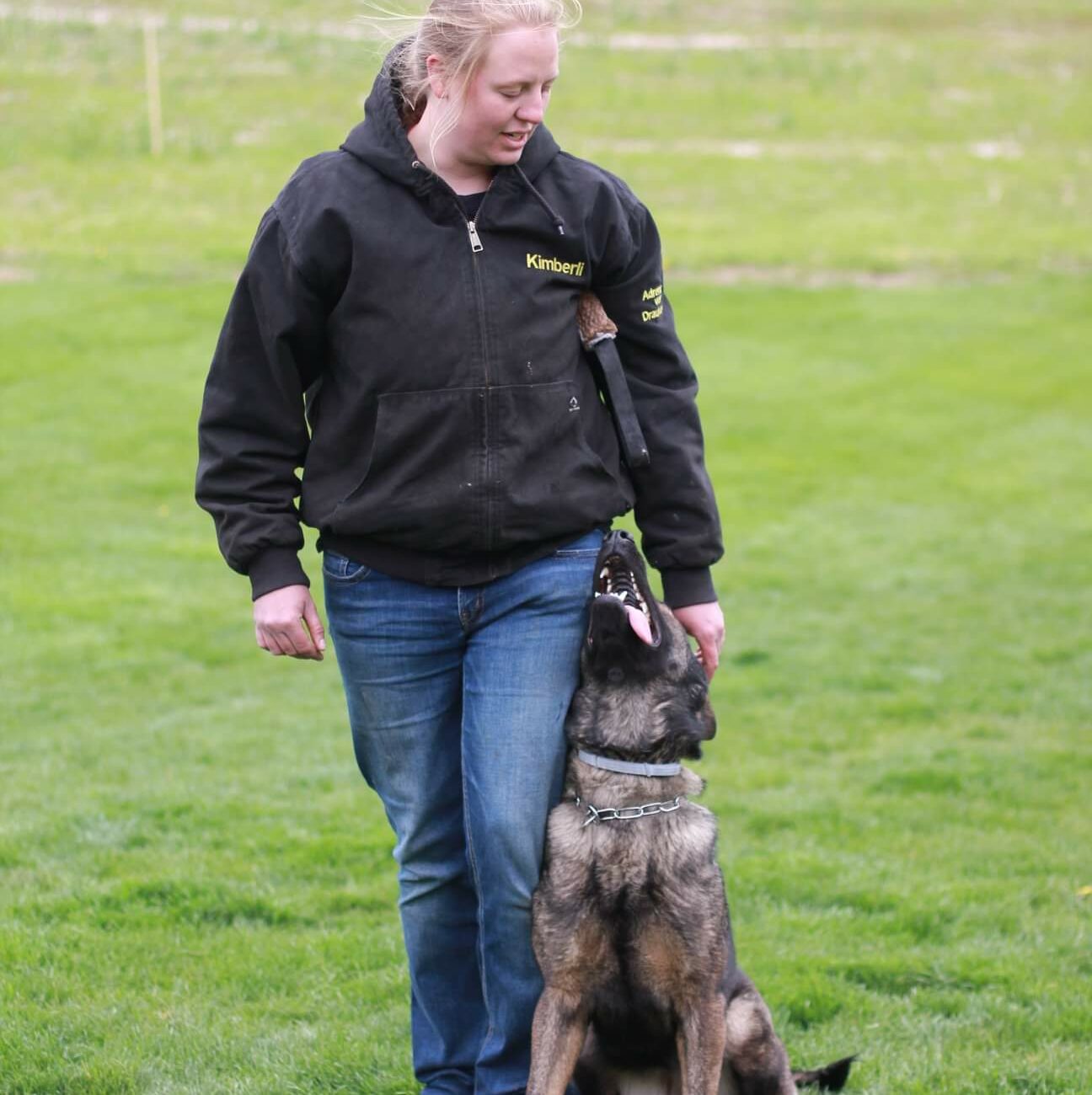 Meet the Owner, Kimberli Ward
I fell in love with the working working German shepherd when I was just a kid, and haven't looked backed since. I will always admire the drive, tenacity, and clarity of a well bred GSD and strive to do my best to continue in the breed's strong working heritage. I believe that continuing to test and push our dogs to their highest capabilities is vital to maintaining our breed. I actively compete in Schutzhund/IGP with my dogs in order to thoroughly evaluate their character. Though for me the sport is a breeding tool, I also am passionate about training and enjoy getting to work a wide range of dogs in my club. I am always learning and digging deeper into the psychology of these amazing animals. The complexity of the way genetics, psychology, and the environment all come together will be something I will never tire of learning about.
Accomplishments with Past and Present Dogs
Elsie vom Haus Miller SchH1, IPO2
Odysseus vom Haus Miller 3xIPO3, Apr3  (Odi and I were the North Central Region's IPO3 Champions in 2013, with me at he age of 18, and him at the age of 3!)
Adrenaline vom Draufgänger IPO1
What We Do at Daredevil Working Dogs
Our passion is dogs. It's important that we can breed, raise, train and place well bred dogs, but we also love to help people out with the dogs they have. We can help you if you're looking to improve communication and general manners with your companion dog to if you're showing up to our working dog club ready to dive in and learn about competing in dog sports.
Breeding: vom Draufgänger
Supplying quality working dogs
Our goal is to supply quality working dogs fit for high levels of work in bite sports or real world applications. Since there is always some range of drive level and temperament types in any litter, we will also have puppies suitable for active companion homes and other types of sport homes. If we don't have a dog for you, we can certainly refer you to other trusted colleagues as well.
Training: One on Ones and Board and Train
Meeting your needs in  improving your relationship with your dog
Struggling with communicating effectively with your canine companion? We offer one on one sessions either at our location or within 30 miles of our location. If you need a little more help to get your dog started on the right track, or would like to have us title your dog, we can do a board and train. This service includes daily one on one training for your dog and follow up sessions to get everyone on board.
Kontrolled Chaos Working Dog Club
Serving as the Training Director and helper
We are also passionate about building a strong community around us where we can all support the working dog culture. Kimberli is the co-founder and Training Director of Kontrolled Chaos, and as a club we place a high value on education, including very hands on work with newcomers, demos in the community, and of course pushing people to gain valuable experience on the trial field. Visit www.kontrolledchaoswdc.com/ to learn more.
How Can We Help?
Let us know what you need! Schedule an appointment to visit our breeding females, set up a training session, or ask me about club. We're always happy to chat!